Real Estate Opportunities in Miami due to Panama Canal Expansion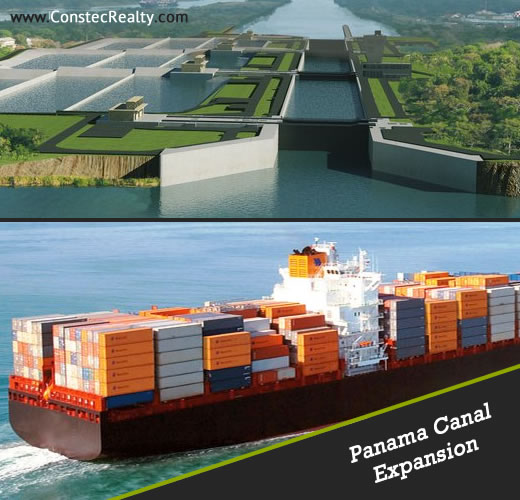 A lot has been talked about the expansion of the Panama Canal and its completion by sometime in 2015. This is great news for the US East Coast as it allows the big ships (the Super Post-Panamax and the Maersk Triple E Class) travelling from Asia to traverse and reach the East Coast economically. Now to unload these behemoths many ports have had to dredge the channels that allow the super vessels to get to the ports and install new cranes to more efficiently unload.

This is happening in many ports with Baltimore and Norfolk, VA already in position and New York, New Jersey; Charleston, S.C.; Savannah, Ga.; Jacksonville, Fla.; and Miami looking to complete their projects soon (some entail investments that reach the billion dollar mark).

Now, what does this have to do with real estate? It does and particularly with demand for and pricing of industrial/warehousing facilities.
A look at the US Population Distribution map shows how tilted the population density is to the right side of map.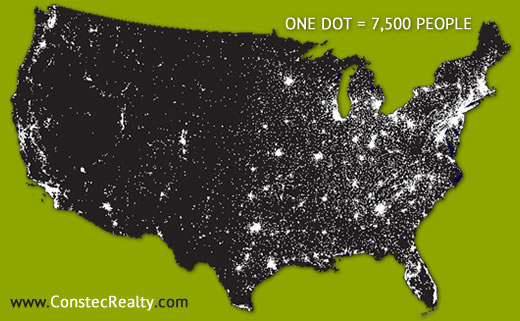 Since the larger vessels that will be able to reach Miami can carry double the capacity in containers it will entail more storage capacity requirements. Port of Miami authorities talk about doubling its cargo traffic over the next several years.

In addition an evaluation of population growth trends, trade forecasts and an examination of the current port capacities provide economic justification for port expansion projects to accommodate post-Panamax vessels in the Southeast and Gulf coast.

Now this means for industrial real estate in Miami that areas like Doral, Hialeah, and Medley (the traditional warehousing areas in Miami due to their proximity to the port and airport) should see a combination of increased rents due to tightening supply of warehousing space and some new development of storage facilities to handle the expected increased flow of cargo traffic.

Interested in commercial real estate? Call us to inquire on land and warehouse facilities available for sale. There are approximately 40 properties available in the $3M to $15M price range.