For Sale
For Rent
About
Map
Properties for Sale in Cocoplum
Condos for Sale in Cocoplum
| | Type | Price Range | # Available | Browse |
| --- | --- | --- | --- | --- |
| | All Condos | $300,000+ | 0 | |
| | Luxury Condos | $1,000,000 - $3,000,000 | 0 | |
| | Ultra Luxury Condos | $3,000,000+ | 0 | |
Homes for Sale in Cocoplum
| | Type | Price Range | # Available | Browse |
| --- | --- | --- | --- | --- |
| | All Homes | $500,000+ | 41 | |
| | Luxury Homes | $1,000,000 - $3,000,000 | 15 | |
| | Ultra Luxury Homes | $3,000,000+ | 26 | |
Rental Properties in Cocoplum
Condos for Rent in Cocoplum
| | Type | Price Range | # Available | Browse |
| --- | --- | --- | --- | --- |
| | All Condo Rentals | $5,000+ | 1 | |
| | Luxury Condo Rentals | $10,000+ | 1 | |
Homes for Rent in Cocoplum
| | Type | Price Range | # Available | Browse |
| --- | --- | --- | --- | --- |
| | All Home Rentals | $5,000+ | 5 | |
| | Luxury Home Rentals | $10,000+ | 4 | |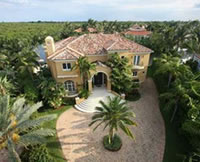 Cocoplum Real Estate: Cocoplum Homes for sale
Cocoplum is located in Coral Gables, Florida. It is an exclusive community with luxury properties on waterfront estates. This secluded gated community has 24-hour security, a fitness center, tennis courts, a clubhouse, a playground, a yacht club, a lovely pool and lushly landscaped common areas. This is the place to live if you are a boating enthusiast. The neighborhood is known as a residential waterfront haven. You have direct access to Biscayne Bay. There is a marina at the Cocoplum Yacht Club where you can take your boat out for a spin.
This neighborhood is flawlessly maintained to keep in in tune with its natural surroundings. You will love living and playing in this jewel neighborhood of Coral Gables. The waterfront homes in Cocoplum are large and very unique amongst each other. Home values in this neighborhood are on the rise and homes here go from $1.5 million and up.
This is a very secluded neighborhood tucked away from everything and protected by a secured gate. In addition to the gated guard house, there are also guards that patrol the beautiful tree-lined streets. There are beautiful parks and top notch private schools in close proximity to Cocoplum.
Map of Cocoplum