Map of Miami Areas
About Miami's Homes for Sale
Map of Miami Areas
CLICK an area on the map to learn more about that area and its available homes for sale.
ZOOM IN on the map to reveal more areas.
Miami's Homes for Sale
This page covers all homes available for sale starting at a price of $300,000 for the Miami areas that Constec Realty covers. This page contains a user-friendly map that shows the sections that we cover in the greater Miami area.
Clicking on an area will open a small window which displays a short description of the area, the number of homes available and their price range along with a link to view all the available homes in your chosen area. Zoom in on the map to reveal more specific areas. To view information on a different area within Miami, close the small window and navigate on the map to the next area and click it.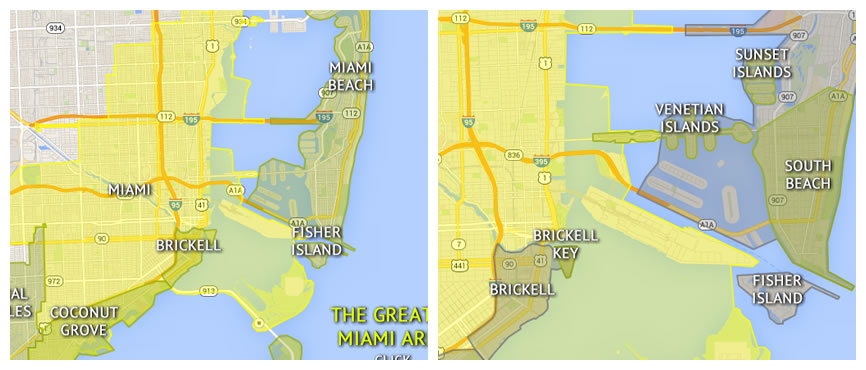 As you zoom in you reveal more areas.
Whether you are looking for Miami homes for sale or the million dollar homes of Cocoplum, you can find it here. We cover Miami-Dade and can help you find a home from Aventura to Key Biscayne.