For Sale
For Rent
Buildings
Precon
About
Map
Video
Properties for Sale in Coconut Grove
Condos for Sale in Coconut Grove
| | Type | Price Range | # Available | Browse |
| --- | --- | --- | --- | --- |
| | All Condos | $300,000+ | 83 | |
| | Luxury Condos | $1,000,000 - $3,000,000 | 32 | |
| | Ultra Luxury Condos | $3,000,000+ | 21 | |
Homes for Sale in Coconut Grove
| | Type | Price Range | # Available | Browse |
| --- | --- | --- | --- | --- |
| | All Homes | $500,000+ | 47 | |
| | Luxury Homes | $1,000,000 - $3,000,000 | 28 | |
| | Ultra Luxury Homes | $3,000,000+ | 2 | |
Rental Properties in Coconut Grove
Condos for Rent in Coconut Grove
| | Type | Price Range | # Available | Browse |
| --- | --- | --- | --- | --- |
| | All Condo Rentals | $5,000+ | 21 | |
| | Luxury Condo Rentals | $10,000+ | 11 | |
Homes for Rent in Coconut Grove
| | Type | Price Range | # Available | Browse |
| --- | --- | --- | --- | --- |
| | All Home Rentals | $5,000+ | 4 | |
| | Luxury Home Rentals | $10,000+ | 2 | |
Coconut Grove Condo Buildings
| | Building | Price Range | Unit Types | Completed | Details |
| --- | --- | --- | --- | --- | --- |
| | Cloisters on the Bay | $2.2M to $2.9M | 3, & 4 bedrooms | 2004 | |
| | Grove at Grand Bay | $1.1M to $5.0M | 2, 3, 4 & 5 bedrooms | 2014 | |
| | Grovenor House | $1.1M to $10.0M | 2, 3, 4 & 5 bedrooms | 2006 | |
| | L´Hermitage | $1.3M to $2.6M | 2, 3, 4 & 5 bedrooms | 1981 - 1983 | |
| | Residences at Vizcaya | $1.9M to $4.3M | 3 - 6 bedrooms | 2011 | |
Coconut Grove Pre Construction
| | Project | Price Range | Unit Types | Completion | Details |
| --- | --- | --- | --- | --- | --- |
| | Park Grove | $1.3M to $3.9M | 1 - 4 bedrooms | 2017 | |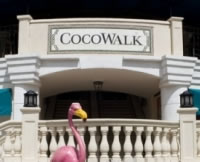 Coconut Grove, "The Grove"
Coconut Grove real estate can be found in the area north of North Prospect Drive, south of the Rickenbacker Causeway, west of Biscayne Bay and east of LeJeune Road. It is south of Brickell and east of Coral Gables.
Coconut Grove real estate has it all. If you are in the market for a single family home in Coconut Grove, you are in luck because there are always high quality luxury homes for sale in Coconut Grove. Are you looking for a condo in a new luxurious building? Take a minute and browse Coconut Grove condos for sale and you will find that there are residences available in buildings such as the Grovenor House. The Coconut Grove rental real estate market is thriving, luxury condo rentals and home rentals are available.
Incorporated in 1919, Coconut Grove is the oldest neighborhood that has been continuously inhabited in the Miami area. It was annexed by the city of Miami in 1925 along with most of the town of Silver Bluff. Those two areas make up what is today's version of Coconut Grove. The first hotel on the South Florida mainland was built in Coconut Grove in 1882, called the Bay View Inn (later changed to the Peacock Inn). The oldest house still standing in Miami-Dade county is at the Barnacle Historic State Park, built in 1891.
Coconut Grove has many restaurants and is a popular nightlife destination for UM and FIU college students and young professionals. There are two large open-air malls, CocoWalk and Streets of Mayfair. One of Coconut Grove's most popular attraction is the Vizcaya Museum and Gardens, built in 1916. It consists of 50 acres, 10 acres for the villa and the gardens, and the remaining 40 acres native hammock forest. There are numerous outdoor festivals and events, most prominent of these being the annual Coconut Grove Arts Festival. The Miami Metrorail has two stations, the Coconut Grove and Douglas Road stations.
Map of Coconut Grove
Coconut Grove Video