Floor Plans
Site Plan
About
Muse Residences Floor Plans
Muse Residences
Muse Penthouses
Muse Residences Site Plan
Click a floor plan to view an enlarged version of it.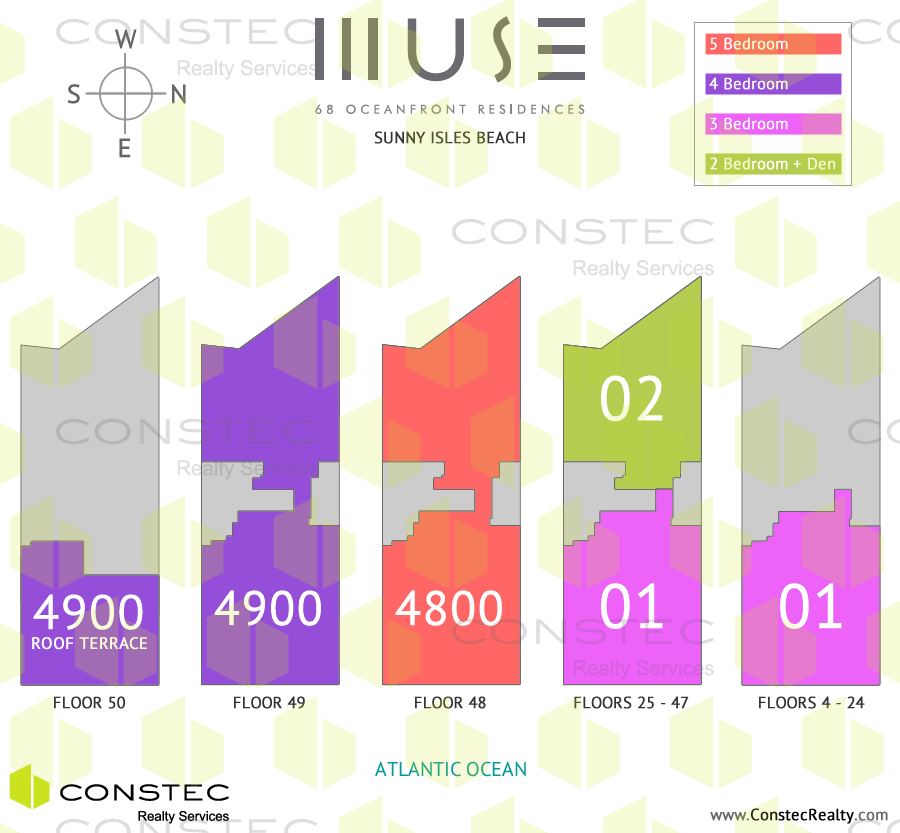 About Muse Residences Floor Plans
Muse Residences in Sunny Isles has two main floor plans, on the east and west sides. The floor plans on the west side have subtly changing terrace square footage as it changes on each floor. You can see the differences in terraces when you look at the floor plans on this website. There are two penthouse floor plans on the 48th and 49th floors with the Penthouse 4900 having a rooftop terrace.
Floor Plan Details for Muse Residences
| | |
| --- | --- |
| Bedrooms | two, three, four, five |
| Interior square footage | 2,360 to 6,106 ft2 |
| Terrace square footage | 720 to 5,004 ft2 |