Floor Plans
Site Plan
About
FENDI Chateau Residences Floor Plans
Fendi Chateau Residences Penthouses
Fendi Chateau Residences - Floor 11
Fendi Chateau Residences - Floor 10
Fendi Chateau Residences - Floor 9
Fendi Chateau Residences - Floor 8
Fendi Chateau Residences - Floor 7
Fendi Chateau Residences - Floor 6
Fendi Chateau Residences - Floor 5
Fendi Chateau Residences - Floor 4
Fendi Chateau Residences - Floor 3
Fendi Chateau Residences - Floor 2
FENDI Chateau Residences Site Plan
Click a floor plan to view an enlarged version of it.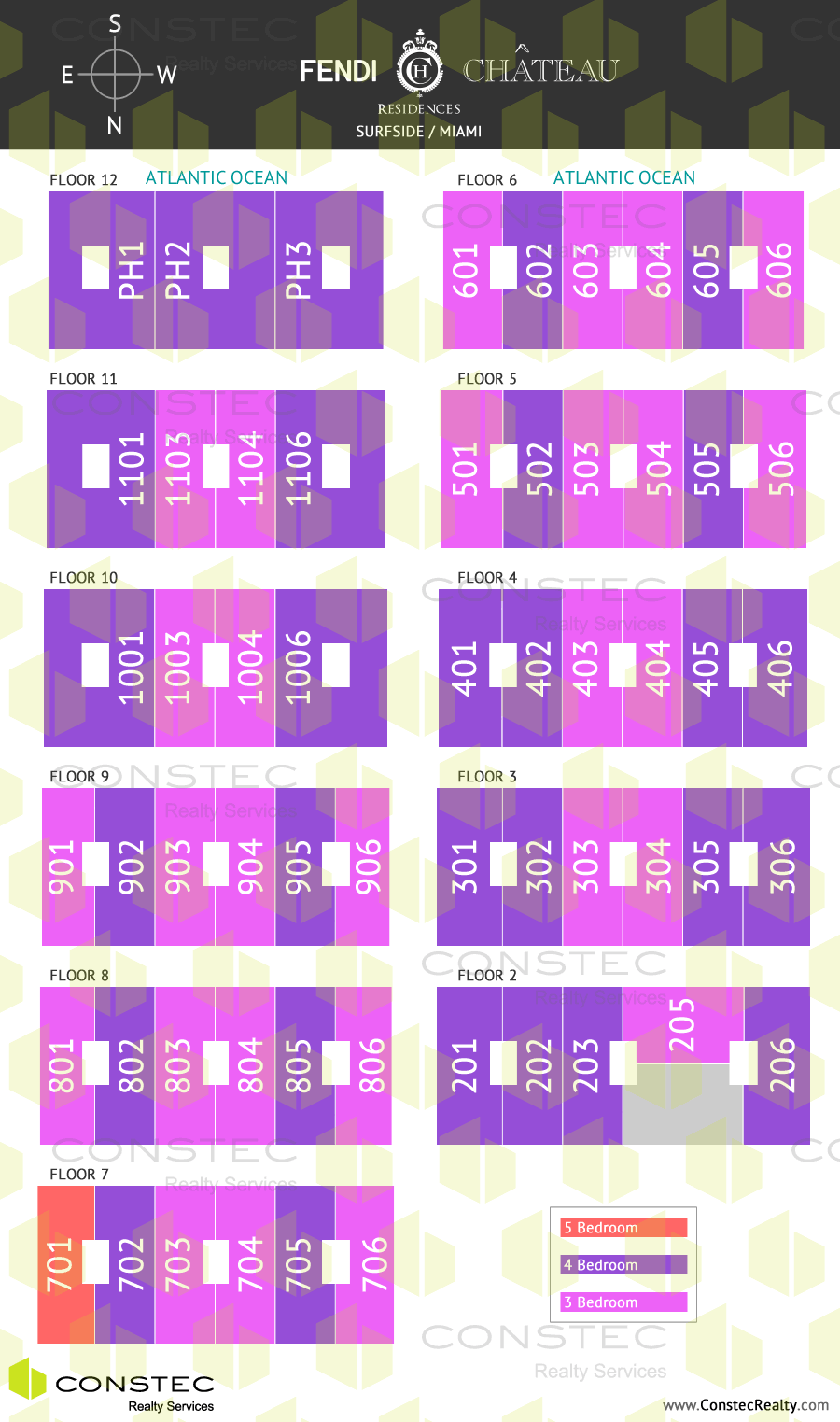 About FENDI Chateau Residences Floor Plans
FENDI Chateau Residences is a luxury condo tower that is 12 stories tall. There are 58 residences available in total. The floor plan for every residence is displayed on this website. There are no more than six residences per floor. Penthouses with rooftop pools are on the top floor, floor 12.
Floor Plan Details for FENDI Chateau Residences
| | |
| --- | --- |
| Bedrooms | three, four, five |
| Interior square footage | 3,325 to 7,110 ft2 |
| Terrace square footage | 555 to 5,840 ft2 |